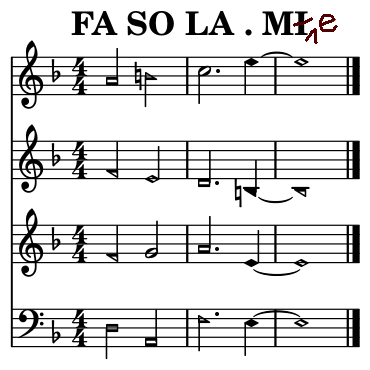 Sacred Harp Singing Camp 2020
A place of Christian fellowship where campers can learn traditional shape note singing.
August 10-14, 2020
Location: Fall Creek Falls State Park Group Camp 1.
Cost: $60 per family. Cost of food is $30 per person for age 13 and older, $25 per person for age 12 and younger, and free for children age 0-2.
Attendance is limited to Christians only.
Schedule:
Monday
Arrive any time
5:00 PM Dinner
6:00 PM Cleanup
6:30 PM Evening Singing
8:00 PM Evening Devotional
8:30 PM Free time
10:00 PM Lights out
Tuesday, Wednesday, and Thursday
8:00 AM Breakfast
9:00 AM Cleanup
9:30 AM Morning devotional
10:00 AM Rudiments Class
11:00 AM Morning Singing
12:00 PM Lunch
1:00 PM Cleanup
1:30 PM Afternoon Singing
2:30 PM Free time
5:00 PM Supper
6:00 PM Cleanup
6:30 PM Evening Singing
8:00 PM Evening devotional
8:30 PM Free time
10:00 PM Lights out
Friday
Depart
At the Thursday afternoon singing session we will be singing any new compositions from campers. Closer to the camp date we will let you know approximately how many copies to bring.
What to bring:
Linens
toilet tissue
soap, shampoo, etc.
towels, washcloths, etc.
Bible
Sacred Harp singing books (1991 Denson and others)
Flashlight
Modest clothing adhering to the dress code below:
Swim suit. (Separate men's and women's swim times)
Dress code
Shorts, skirts and dresses should be knee length at a minimum.
No low-cut or tight pants such as yoga pants, leggings, etc.
Tops/shirts/blouses should not be see-through or revealing. No visible midriffs.
Any tattoos normally visible in shorts or short sleeves should be appropriately covered.
About the facilities
We will be staying at the Group Site 1 Cabins at Fall Creek Falls State Park in Tennessee. The cabins have screen windows and four to six bunk beds. There are 19 cabins with a maximum occupancy of 100. Two cabins or more if necessary will be reserved for single adults or teenagers who are attending under the sponsorship of another family. There are three bath houses. For those desiring more comfort, the camp is within a reasonable distance of several hotels. The state park also offers Cabins (full comfort, $165-200 a night) and RV camping for which you will need to make your own reservation with the park.
We will be singing in the dining hall. While this will require setup time before and after every meal, with many people helping it will go quickly.
We have a cook who will be doing all the meal planning and preparing the meals. However, volunteers will be needed for each meal and for cleanup.
Those with special dietary needs will need to provide their own meals. There is a refrigerator and freezer in the kitchen to which you can have access. Remember to label your food.
Campers under age 18
Any campers under age 18 whose family is not attending must be sponsored by an adult or family attending camp.
Payment
Please mail payment no later than two weeks before camp. Please write "Sacred Harp Camp" in the memo.
Daniel Bearden
2581 Old Hwy 431
Owens Cross Roads, AL 35763

Full refunds will be issued for requests more than two weeks before camp. Cancellations within two weeks of camp will receive the $60 fee back but not the fee for food since it will have already been purchased. Late registrations may bring their payment to camp.
Contact
Email danielbearden@protonmail.com for more information.
Call or text (256) 513-2456